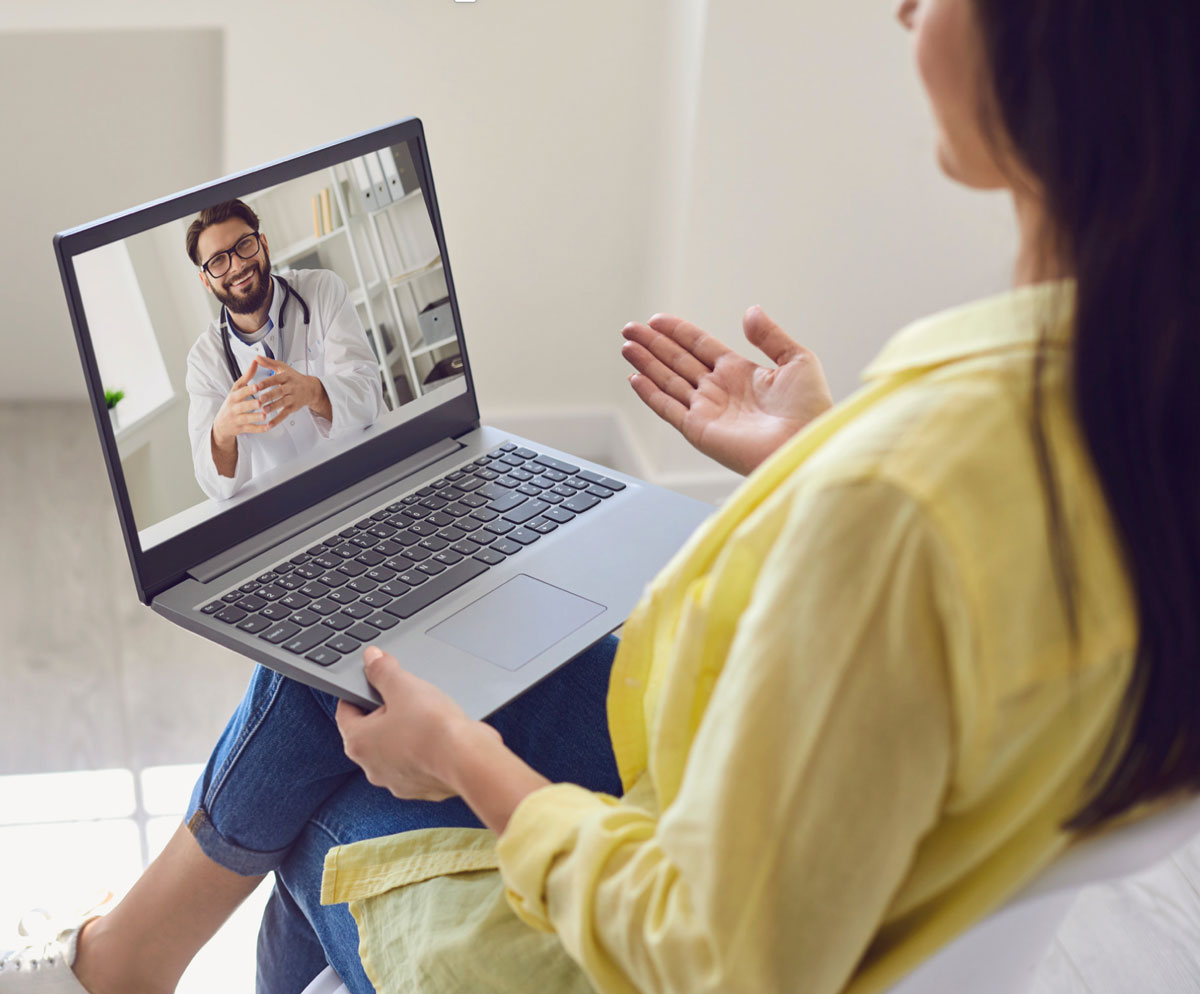 Teamwork Makes Telehealth Work Better
A personal visit with a physician is extremely important—especially after restrictions doctor's offices put in place due to COVID. Telehealth is an option whose time has definitely come.
We at MedConnectHealth understand that we all need to be proactive and that means working hard to make sure our clients have access to all the tools needed to provide valuable medical care to their patients. That's why we have teamed up with UPDOX to offer a state-of-the-art telehealth solution.
Meet Our Partner—UPDOX
The UPDOX system is a HIPAA compliant video chat that is easy to use, works with all devices, requires no downloads and provides secure communication between a physician and up to three additional individuals. Doctors now have the ability to provide virtual care and communication options at a safe distance from any location. This not only brings a sense of personalization to each visit, but it allows physicians to see more patients more often by incorporating virtual visits into their day. Doctors can select from multiple languages to invite recipients via text or email to a waiting room or to connect directly to a video chat session. They can share their screen as well as take notes and screenshots that are saved to a PDF summary document that can then be added to a patient's chart.
Amazing Tech at Affordable Rates
In an effort to help our communities, MedConnectHealth firmly believes that we need to offer these tools at an affordable rate. That's why this service is being offered with NO start up fees and NO monthly commitments. While other telehealth solutions may charge by the minute, we charge a low-cost flat rate per session and it only takes minutes to get started!
The MedConnectHealth Telehealth solution gives clinics the opportunity to maintain a superior standard of care despite having a reduced volume of patients being seen in the physical office.
See Our Telehealth Solution in Action
Want to see our telehealth solution in action? Watch our video below and then call us at (334) 215-3568 or email us at medconnectsupport@medconnect-inc.com for an in-person demonstration!